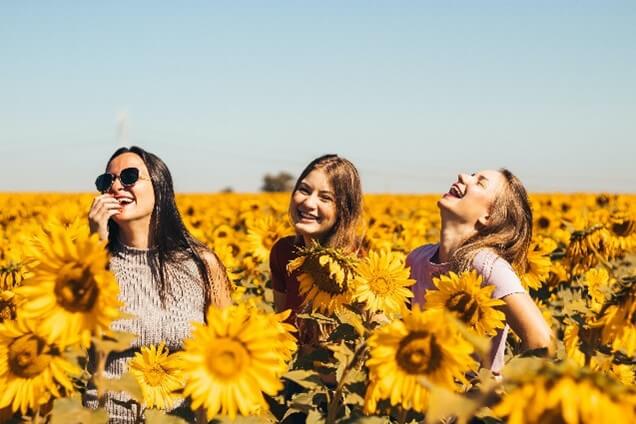 Rest, Reflect and Recharge this Summer
After a long year of planning lessons, teaching classes, and marking who knows how many assignments, the summer holidays have arrived and it's time to relax.
Caring for your wellbeing is essential to every person, and teachers are no different. Here are five ways to rest and recharge your batteries during the summer holidays before going back to school in September:
Switch off your alarm clock and make the most of lazy mornings. It's important to catch up on your sleep, and you'll need to give both your body and mind a well-earned rest. Take the opportunity to eat breakfast in bed and spend the day in your pyjamas. 'Wear what works' is what the summer is all about, and there's no dress code at home!

The subject of school holidays has to be one of the most misunderstood by non-teachers. On paper they look pretty cushy, but anyone who works in schools knows that every minute of down-time is hard-won and well deserved!
Summer offers a great opportunity to catch up with friends and family. A hint of sunshine? Spending time outside is good for your physical health, and your mental health too. Leaving the classroom for the great outdoors – especially with your loved ones – will help you feel calmer and stress free.
How about stepping out of your comfort zone? Trying something new during the summer is a great use of your free time. Learning a new language or taking up a musical instrument will keep your brain active and stave off boredom. Even pottery or knitting. The possibilities are endless!
Don't forget physical activity, too. If you've never tried yoga, now's the perfect time. If that feels a little too much, you could do a lot worse than increasing your steps. Don't restrict it to a walk round the block, but explore your local park or canal route – fresh air and vitamin D are hard to beat.
Are you one of those people who likes to take stock during summer? If you're working on personal development, take inspiration from our very own Chapters magazine. Learn how self-knowledge can lead to bigger and better things. If you can't get rid of that 'itchy feet' feeling, there are ideas about how to make meaningful change, too.


Summer is the time to make new memories! If you can, go on that holiday you've always been talking about. You don't need to spend a fortune, though:
Challenge yourself to find something new to do in your home town.

Feeling peckish? Check out our "Foodies' guide to London." There's definitely something for everyone in the capital, and even the fussiest of eaters will be spoilt for choice!