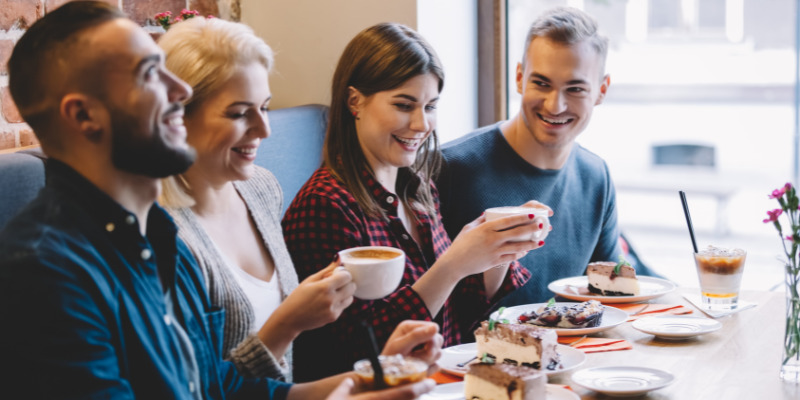 A Foodie's Guide to London
London has to be a foodie's dream! Being the capital of England there is so much food to try that there's bound to be something for everyone. 
Savour delicious traditional dishes, from a simple Tesco's £3 meal deal to a classic 'Fish & Chips' on a Friday evening, and not forgetting to save room for a classic roast dinner in a traditional English pub on a Sunday. 
Food markets in London are a must. There are so many, and you can literally find food from all over the world. Start in Camden for the legendary Lulu Schnitzel. Delicious fried chicken either on its own or in a burger, served with chips and dipping sauces. Follow up by getting the tube to Whitechapel for some of the best sheng jian bao in London at the Dumpling Shack in Old Spitalfields Market. If you're still peckish, you could do worse than getting the number 15 bus over to Borough Market to get the famous, delicious Bread Ahead filled donuts. 
It's fair to say that we love good value for money in the UK. Enter the bottomless brunch!
This is a meal that has quickly become embedded in British culture. Don't limit your ideas to bacon and eggs – here are some of our favourites:
If you're looking to explore London on a budget, planning a market day and/or a bottomless brunch should definitely be part of your plan!