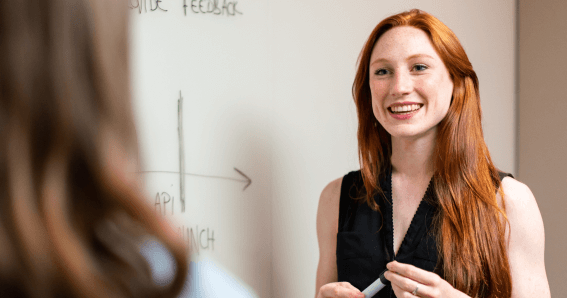 Looking for your perfect teaching role?
As recruitment consultants in a leading education recruitment agency, we're used to seeing teachers carrying a heavy workload. In our experience, they work hard as they try to give everyone the best outcomes possible.
Skills shortages

Schools come to us for many reasons, not least because they are unable to find the teachers they need, and we come across many teachers who are not excited by the vacancies within their reach. It's frustrating, to say the least.
It may seem obvious, but sometimes the perfect job isn't down the road, but it could be hundreds of miles away. If you're in a position to move for work, the world quite literally can open up in front of you.
Should I relocate?

Change can often be daunting, and if it includes upping sticks to another part of the country, it can seem to be too big a problem to solve.
It makes sense to deal with factors one by one, and getting your head around the trade-offs between short term challenges, such as putting distance between you and your existing support next work, and the longer term benefits is at the centre of this decision.
The location is only one factor in this decision: consider your career goals and building the experience you'll need to achieve them. Can you get what you need from the opportunities available to you right now? Try to think beyond an immediate move and see it as a step in a process – what doors will it open in the future?
Moving to a new job in a new school – and a new place – will almost certainly add to your skillset and provide valuable experience. You'll get to know people with different backgrounds, gain exposure to new ideas and build a broader networks.
Are you happy where you are? You may know people in the town where you grew up or where you studied, but how much of that is just familiarity? Play devil's advocate and think about the lifestyle that you could establish in a new location. If you're in a small town, would you get more out of living in a big city? Do you have access to the leisure activities you enjoy? Is it a good base for travelling during school holidays and weekends?
Making a move can have a positive impact on your quality of life. The majority of most people's income is spent on accommodation. Would moving to a more rural location free up some of that money? On the other hand, moving to a large city could open up the opportunity to house share with like-minded people. You might find a ready-made social life at the same time.
Even though this is a big decision, it is possible to overthink it.
Asking these questions can help you assess whether you're really as committed to your current situation as you thought, but even though this is a big decision, it is possible to overthink it. Try to keep it in perspective. With any luck, you'll have a long and varied career, and you can afford to have a few adventures, to experiment and explore. Even if it's not 100% 'right' you'll have learnt from any new experience, and you can always make changes as you go along.
At Hourglass, we have relationships with a range of schools across the country, and can advise on the opportunities they offer. We also advise on the various contractual options available. If you're not entirely convinced about a new school or town, we can offer fixed term, or long-term temporary contracts that give the opportunity to get to know what it's really like without having committed to a permanent role. The 'temp to perm' route is great for 'trying before you buy' and we can certainly look for those opportunities on your behalf.
Hourglass consultants deal with teachers and schools throughout the UK. We're also experts at international relocation. Get in touch now to see how they can help with your job search.
Hourglass is renowned for its ability to attract talented teachers – both ECTs and those with more experience – and the schools with senior leaders who value them.