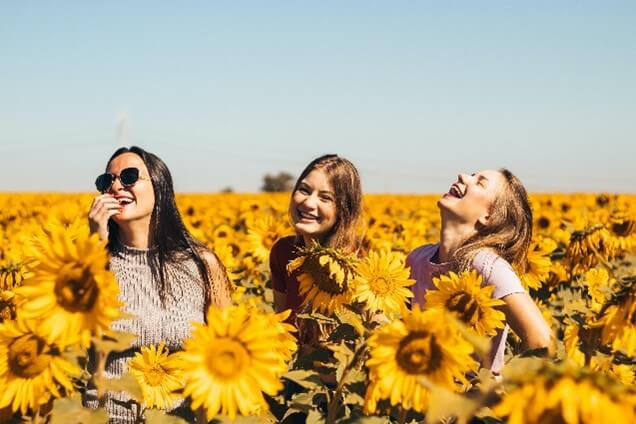 Article
ECT wellbeing
You've got this far, you clearly take your work as a teacher seriously, and the chances are you can't wait to get started.
For teachers, commitment to their career, the children and the school can increase the feelings of stress they experience. It's also well known that people in caring roles are not great at taking care of their own wellbeing, and that's vital if teachers are to provide the support that students need.
As a newly qualified teacher you'll doubtlessly be managing a whole range of emotions: excitement and enthusiasm and perhaps a little wariness. Many teachers find the first term is a bit of a whirlwind. You'll probably spend time working outside school hours, and some people find it difficult to know when to stop.
Your first year is important, and you'll want to do well, but don't expect perfection. You'll inevitably make mistakes and as long as you learn from them, that's no bad thing. After all, you are human!
We asked some of our experienced teachers what they would pass on to ECTs. Here's what they said:
Make yourself at home: make an effort to get to know people from the whole school community. Check out whether there are staff activities you can get involved with – sports or social events are a good way to break the ice. Opportunities to help with events outside your subject are also useful and can turn an email exchange into face-to-face meetings. In that way you'll soon start to feel comfortable with your new colleagues.
Remember you have a life: it will be tempting to launch a full-scale 'people pleasing' campaign, but when you're responding to requests for help, bear in mind that everyone has a limit. Juggling too many balls will mean you drop one or two of them and unrealistic expectations will do nothing but add to your stress. Saying no from time to time is hard, but can often be the best thing to do.
Enthusiasm is contagious: you're passionate about your subject, and you should let your students see that and understand why. They'll more likely engage with you and what you're doing if they can see how much you get out of it.
It's good to talk: be prepared to offload when you're finding things tough. If you can find a colleague who's a good listener, they will understand the situation you're in, and may be able to suggest practical strategies that will help you manage things better. Don't forget tried and tested support networks either. If you have friends from university or your course – or a supportive virtual community on social media, keep in touch with them. Hundreds of teachers are active on Twitter, and many of them will understand what you're going through.
Regain control
There will be times when stress and fatigue threaten to take over. At that point, it's important to know how to regain control and redress the balance. Here some really simple stress-busters that you can do at any time They will not only reduce your stress and anxiety, but will simply make you feel better.
Take a moment to think about how the next few hours might go. Use a pen and paper to list the important things that you want to get done. You should include personal things too, whether it's messaging a friend, or remembering to organise a birthday present for a family member. List the 'tasks' for the day and put them in order of priority. Don't be afraid to tick them off as you go – the sense of achievement will boost your positive feelings.
If things do start to get sticky, breathing can help. Getting overtaken by 'stuff' and being distracted by what's going on around us can mean we end up literally holding our breath – especially when under stress. It may seem basic, but using exercises to harness cardiac muscles has a calming influence. It can make the difference between an adrenaline-fuelled state when your body is poised for fight or flight, or calm and balance. The best thing about these exercises? You can literally do them anytime, anywhere:
Breathe deeply through your mouth, make sure the breath reaches into your diaphragm

Hold for four seconds

Breathe out, count to six seconds as you do

Hold for two or three seconds and then repeat
At the end of the day, pick up your pen and paper again. Think of three things that went well during the day and write them down. Anything positive is worth noting, even if it wouldn't seem like much to other people. Reflecting on day-to-day triumphs, no matter how small, gives you tangible and positive 'evidence' of your own success.
This is helpful because it's about taking charge, and positive action helps counteract the negative aspects of a heavy workload. If it does seem overwhelming at any point, this can help you take stock, focus your mind and rebalance towards the positive.
Starting something new will always be challenging, but you've trained for this! Keep a cool head, take a deep breath and start each day with positive thoughts and expectations – you'll be just fine.