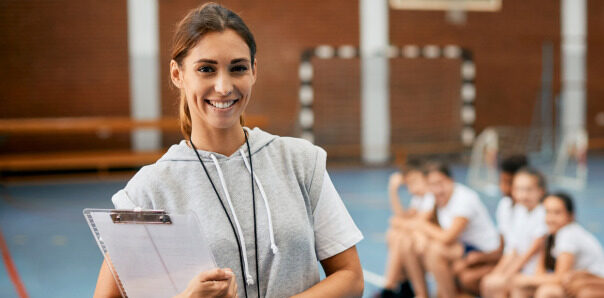 Article
Achieving success as an ECT
Congratulations! You've made it! 
We hope you've enjoyed your experience as a student teacher. Why not try our tips for keeping things on track and making sure you have the best possible start to your teaching career?
Make the most of technology
Keep in touch with your mentor, course contacts and colleagues. Maintaining contact will allow you to monitor your professional progress, tick off personal objectives, and provide much-needed support. 
Make the most of the newly invigorated digital resources to keep on top of CPD opportunities. Think about what free time you have, and realistically assess what you have the time and energy to achieve. Extend your subject knowledge through podcasts, online research or documentaries and if you learn something new or even look at your subject from a different angle it will be time well spent.
Use downtime effectively
When you're teaching full time it can feel like there is no time to reflect on what you're doing on a day-to-day basis. Whether it's a scheme of work, particular lesson plans or departmental processes, taking this opportunity to reflect on what you've done, and where you're going with things could be invaluable.
Find your perfect job
Assessing the teaching job market may not seem easy right now. It's pretty hard to read. Lots of teachers decided to put their job search on hold until things settled down. Schools have been juggling a whole lot of variables while they try to work out what their staffing requirements will be – sometimes on a day to day basis. 
In our experience, schools, like their teachers, would rather be prepared. There are always good jobs out there, and we can help you find the right one.
Research and preparation
Preparation is key. Take some time to get your CV up to scratch. Even if you're asked to complete an application form, thinking this through and having the information at your fingertips will save time in the long run. 
Don't forget the value of desk research – you can find out a lot of useful information online. It is, of course, sensible to start with the most recent Ofsted report and what it has to say about your area of interest. You'll be able to build on your desk research at interview, but remember that knowledge is power when you're choosing a new school.
Searching the school on Google is also a good idea and can give you an insight into internal views on current leadership.
Remote interviews
Many of our client schools are now comfortable with video interviews. For candidates, the most important thing is to grasp the opportunity to demonstrate your strengths. You might not be able to deliver an interview lesson, but there's a good chance you'll be asked questions about your classroom style and how you would handle certain situations. Find out more about how to succeed at long distance interviews.
And finally, do you have any questions?
Avoid your mind going blank at the end of an interview. Have a list of questions which you would like to have answered. Most ECTs will want to know how schools are planning to support their young teachers at this time and how their mentor programme is structured.