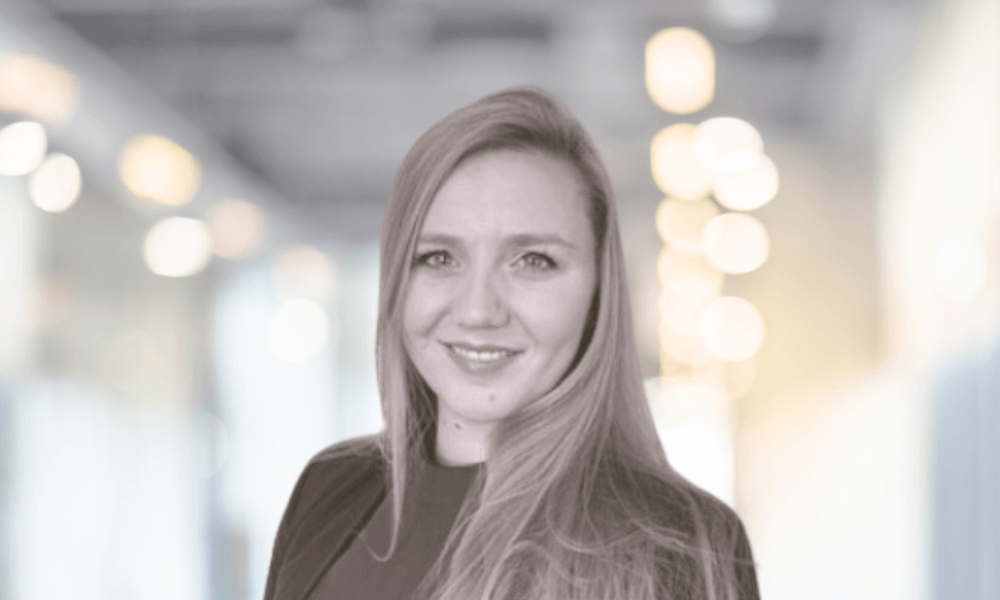 Introducing Sarah Catchpole
Sarah Catchpole is Head of Leadership Recruitment at Hourglass – it's a role which utilises a skill set she has been developing throughout her career in education recruitment and as a search consultant. Enticed into recruitment by way of the maritime industry and being surrounded by a family made up of education leaders, it comes as no surprise that Sarah is heading up this important area for Hourglass. 
Sarah – what does this role mean to you?
Hourglass Leadership came about as the result of conversations with long-standing clients. We've been working hard, in some cases for years, to find the very best teachers for our client schools. Having really strong teaching talent is crucial, of course, but we know lots of senior leaders who are ready to take their schools and academies to the next level.
"Having the opportunity to try on different hats during my career has been invaluable."
Having the opportunity to try on different hats during my career has been invaluable. The experience I've had in search and selection, in addition to being entirely immersed in education – at home and in my working life! has helped me develop a really clear idea of what's important in education leadership. I love talking to clients and candidates and getting right to the bottom of what works for them and what their needs are.
What can Hourglass offer in terms of senior leadership recruitment?
Fundamentally, we're supporting schools, multi-academy trusts and local authorities by finding them the top leadership talent which will make a lasting impact on the organisation. It's really important to me, to have that tangible link between the service we provide to our clients and candidates, and the quality of education, and the positive, safe environment they're giving their pupils.
I know that I'm really privileged to work with a whole team of Hourglass consultants who have built their reputation on the quality of their candidates and depth of those relationships. We talk about each placement we've made having an impact on our approach to senior leadership roles, and it's true. It's as if we've been working up to this point over the past decades.
What makes the Hourglass approach unique?
We know that no leadership career is the same. Each candidate has a 'back story' and it's my job to get to the bottom of what they offer, and what they need from a role to ensure they achieve their potential.
Having in-depth knowledge of each client's organisation allows us to tailor each assignment. Of course each assignment starts with excellent customer service, and our well-founded methodology, but we're truly flexible about how we structure each search. We offer a selection of services which can be put together to create a package to suit every budget. And where extras are needed, we have a range of enhanced and premium services which can really make a difference.
What are the top three leadership principles you look for in your candidates?
Be a role model. It's so easy to claim organisations are 'values-led', but when you can actually see a school's ethos coming through the behaviour of its senior leaders, that's what it's all about. Leadership definitely comes from the top, so being a role model for others is crucial.
Have confidence in yourself, but always be open to learning from others. I've spent my career being immersed in education, and offer a great deal in terms of advice and guidance, but I've never been a head teacher!
It's crucial that I talk (and listen!) to as many senior leaders as I can. I love hearing about their experience, their triumphs and challenges, and absorbing all that information so that I can apply it to my next assignment.
Recognise each individual's value in a well-functioning team. Leaders need to embrace the diverse perspectives of their people. From my point of view, I try hard to get to know my team as people. What are their goals and dreams? What makes them excited to come to work every day? Knowing people's strengths, and where they are not so strong, helps build balanced teams with healthier dynamics.
Sarah uses a blend of traditional search and selection methodologies. She approaches every search assignment by taking the time to get to know each client's specific requirements, timeframes and strategic objectives.